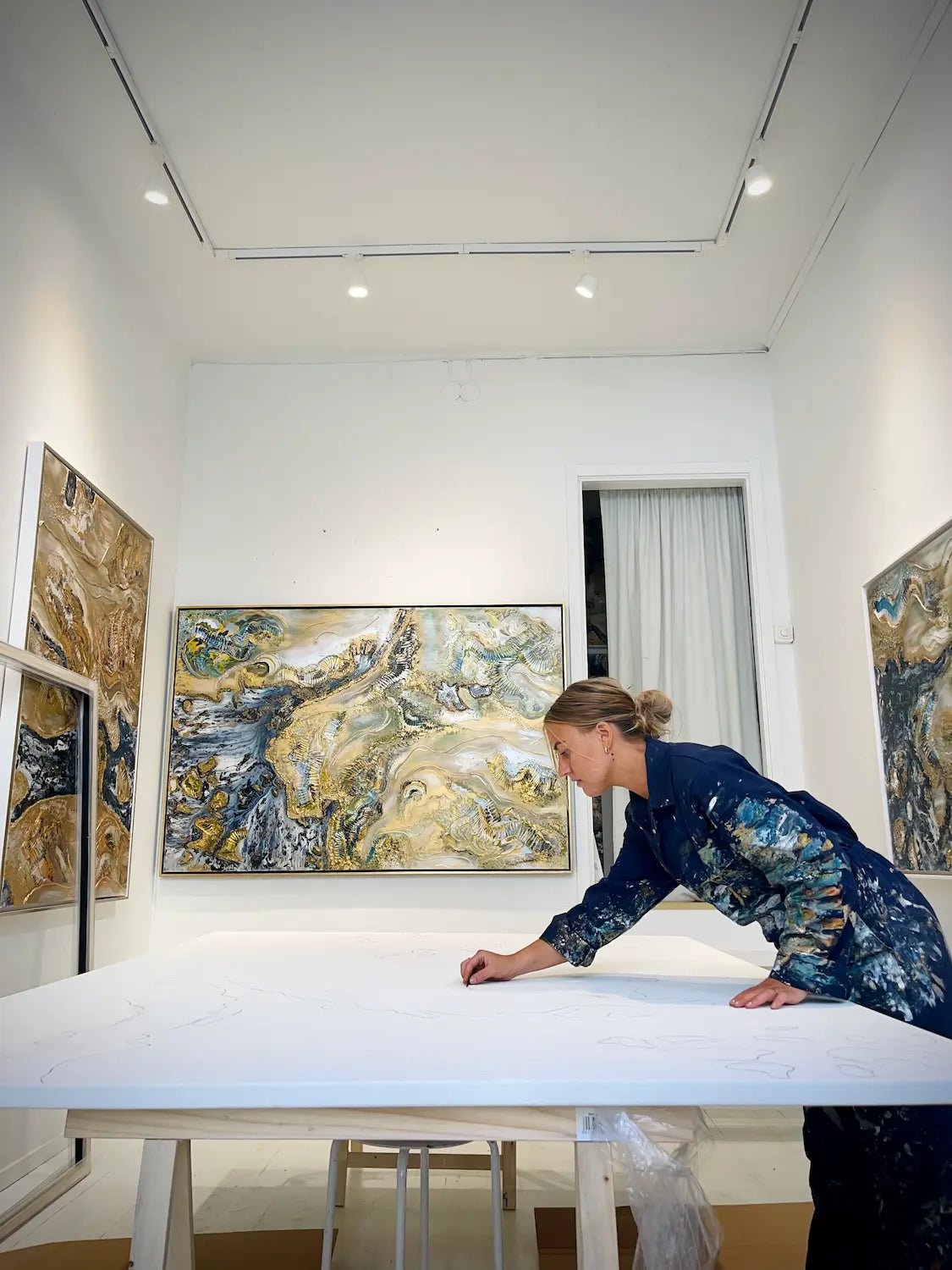 Custom painting order
A custom order means that I create a painting that meets your wishes. You can give me instructions regarding motifs and coloring to ensure that the painting fits into your home. If you've been looking around without finding art that fits your preferences, or if you have a special place that you'd like me to interpret in my art, a custom order is a great choice.

Alternatively, you can order a painting similar to another of my works, but with different colors. If your favorite piece is already sold, a special order can be a great way to get a painting similar to the original piece.
Each work of art is unique
A custom ordered painting can become something very personal and unique. Together we can discuss different ideas and I do everything to understand and recreate the right feeling that you are looking for, so together we can create a unique work of art that suits you.

If you are interested, feel free to contact me with your requests. Don't hesitate to get in touch, I'll be happy to help you create your dream painting.
Contact me